San Diego's Premier Source
for Creative Talent
Need solutions to the marketing challenges facing you today? For more than 30 years, corporate buyers, marketing directors and decision makers have used the San Diego Creative Directory as their #1 source for creative solutions. Just as each marketing challenge is different, so is each solution.
The San Diego Creative Directory showcases a variety of creative talent and products from advertising, graphic design and branding, illustration, photography, exhibits and displays, event planning, film and video production, animation, editing and duplicating to marketing and PR, internet services, web site design, mailing, printing, talent, writers and many more.
Spotlight:
Since 1990, Broadcast Images has provided a wide range of video production services to prominent clients nationwide. From documentaries shot in exotic locales for the San Diego Zoo, to breaking news coverage for ABC Network, Broadcast Images has developed an experience and expertise that we can apply to your project.
Let us help you in planning and executing an exceptional production. We'll work with you to determine the resources you'll need to accomplish your project goals, including:
Hiring the right camera crew -- one of the overlooked aspects to most productions. Broadcast Images specializes in providing crews and gear for almost any size job, with special emphasis on small to medium size set-ups in the field.
Picking the right equipment – with so many cameras now available, picking the correct one (or sometimes two or three) for the job is of utmost importance. A good Director of Photography (cameraman, videographer, etc.) will study and determine the main "look" of the shoot, and pick the correct camera, lenses and sound equipment to achieve the goals.
Crew size and composition -- an equally important decision. Sometimes you can accomplish the same look and have the same production speed with a crew of two rather than a crew of eight. Other times that crew of eight is invaluable, and needed for any number of reasons. Efficiency and results are key.
Broadcast Images specializes in:
Corporate Presentations
Documentaries
Live event / Web & Satellite coverage
Network news magazines - Feature stories * EPK's * VNR's
Reality and cable programs
Sports Features
Commercials
Our equipment packages are the best available; we're packed and ready to go; we are versatile, accomplished, and creative.
(760) 746-7999 | www.broadcastimages.net
The Archives
Every San Diego Creative Directory cover is designed by local talent and has been for over 30 years. Explore the rich history of the directory, as well as the artists that have contributed to its success in our Cover Gallery.
Follow SDCD on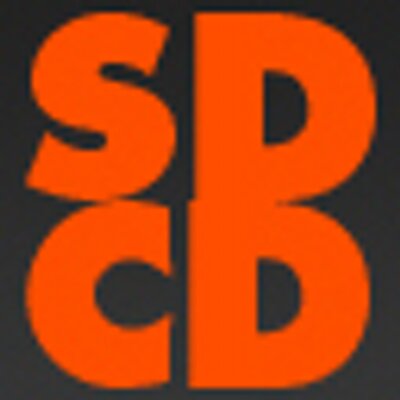 The San Diego Creative Directory connects you with the best creative companies serving Southern California. To join us call 858-729-5310
"@BestSalesTips: The more your prospects like you and trust you, the more likely they are to buy from you."Or renew/buy again is better term
"@UberFacts: Leif Erikson is considered to be the first European to land in North America,almost 500 years before Columbus did."True Dat.
@BestSalesTips Director & thinker personality types usually hate this and just want to get down to business.Great for socializers & relaters