San Diego's Premier Source
for Creative Talent
Need solutions to the marketing challenges facing you today? For more than 30 years, corporate buyers, marketing directors and decision makers have used the San Diego Creative Directory as their #1 source for creative solutions. Just as each marketing challenge is different, so is each solution.
The San Diego Creative Directory showcases a variety of creative talent and products from advertising, graphic design and branding, illustration, photography, exhibits and displays, event planning, film and video production, animation, editing and duplicating to marketing and PR, internet services, web site design, mailing, printing, talent, writers and many more.
Spotlight:
With roots in television and radio, Mancuso Media has been in the marketing game for years. But we don't stop with traditional marketing tactics. We are a full service marketing agency that strategically integrates multiple platforms, including digital.
New to aspects like SEO and social media? We've got you covered! Our digital masterminds navigate the world of SEO with ease and our social media gurus produce engaging content that is tailored to your brand with an organic feel. After all, your brand isn't a robot, so why should your posts sound like one? Aside from knocking it out of the park in the digital realm, beautiful and effective print pieces is another one of our marketing fortes. Our designers work tirelessly to provide graphic design work that will stand out against the clutter of the print world and, more importantly, clearly broadcast your message to customers. This can be said for our digital ads as well.
What sets us apart from other marketing agencies beyond our stellar skill set? We don't work off of intuition or "gut feelings" when it comes to marketing campaigns. Mancuso Media is about providing concrete, ROI driven results through detailed analytics and reports. You'll know exactly where your marketing dollars were spent and to what degree those dollars produced results. Forget "We feel like this campaign worked". You'll get the actual numbers correlating with your promotion to firmly gauge if the campaign was a success for your brand.
Mancuso Media offers talent in the marketing world, but we also offer you peace of mind in regards to the caliber of your marketing team's character. We're a firm made up of genuine, hardworking individuals who truly care about making a difference for your company. We love marketing, so to us, brainstorming your business's next innovative marketing campaign isn't really work. We're so excited to tell the world about what makes your product or service desirable. Looking forward to making all your marketing dreams come true! Check out MancusoMedia.com for more info on the below services.
Digital
Print
Local
Mobile
Television
Search
Video
Radio
Social
(760) 632-8211 | www.mancusomedia.com
The Archives
Every San Diego Creative Directory cover is designed by local talent and has been for over 30 years. Explore the rich history of the directory, as well as the artists that have contributed to its success in our Cover Gallery.
Follow SDCD on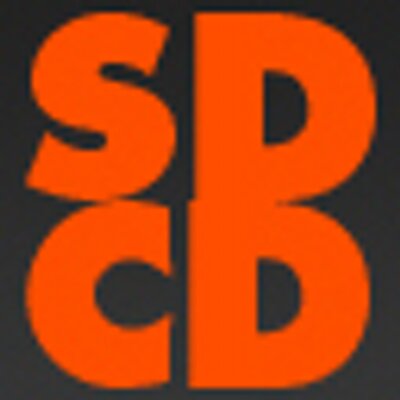 The San Diego Creative Directory connects you with the best creative companies serving Southern California. To join us call 858-729-5310
@RussThoman It is interesting to note that many of the over the top sales things you discuss are done subtly in all forms of advertising.
That is what all types of print advertising have been doing for 20 yrs! The phone call however is more valuable twitter.com/kirkwooddirect…
We need more to pick up this mantle. The tech and plastics are not a wise substitution for paper that decomposes. twitter.com/twosidesna/sta…